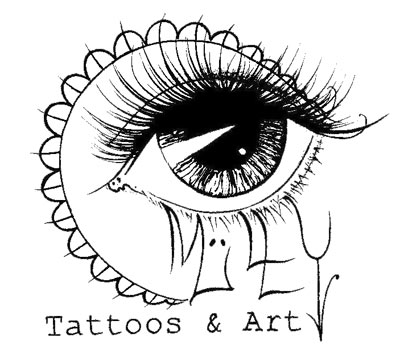 ---
---
New Shop Independent Tattoo
I am pleased to announce that I will be joining artist Colby Metcalf at INDEPENDENT TATTOO in FT Myers. The shop in on US41 just North of Alico Rd. 16301 S Tamiami Trail Ft Myers, Fl 33908, (239) 344-3377. I will be starting December 1st and very excited for this new start, I look forward to seeing you all there.
Lookig for New Artist
We are looking for a NEW ARTIST. Must have a few years shop experience with solid portfolio to show. Ability to bring and grow clients. No Drama, our shop is located in Naples, Fl "body Branding Tattoo Emporium" Please email interests and link to portflio to MULLYTATTOO@COMCAST.NET
Thanks Mully
Steampunk Artshow
Next Friday kicks off the "STEAM UP THE ART" artshow in downtown Ft Myers, FL Patio De Leon. I have a couple paintings up at WINDIGOS, so stop by and check them out along with fire dancers, live music and some drinks & fun. They will be on display for 2 months through ZOMBIECON
Summertime Appointments
Booking appointments for July and August, getting ready for trip out to Cali, can't wait. Lots of good things going on right now, have a few new paintings in the works. Putting together some work for a show hopefully soon.
Dark Arts Show
I have a few paintings in the DARK ARTS show in Ft Myers, Fl athttp://www.spacethirtynine.com/space39.htm Space39. Artwork will be on display all month long for http://www.zombicon.com/, stop by & check it out. Opening reception starts tonight.
New Tshirts
I have new T-shirts available now, guys, girls, zip up sweatshirts, all different styles. Stop by the shop to pick one up or email me at mullytattoo@comcast.net to get one. I have also been tattooing alot of original designs from my sketchbook, still have plenty left and spots available, so email me or call the shop (239) 732-8868 to book an apt
Tattoo artist wanted
My tattoo shop is looking for a tattoo artist in Naples, FL. Must have strong portfolio along with good personality and at least 3 years shop experience. Must have clientele and the ability to build client base & market yourself. Email me along with link to your portfolio.
mullytattoo@comcast.net
Mullytattoo Stickers
I got my MULLYTATTOO stickers in, stop by the shop & grab one, where will you stick yours?
Designing and Painting!
Designing & painting album cover for http://www.facebook.com/DayMinus7, check them out.
Appointments Available for May 2012!
Booking appointments for May 2012, message me to set up appointment.
Painting
Haven't had much time to paint lately, but this weekend, gonna get down & paint. I was thinking of starting a painting group in the Naples, Fl area. Email me if you are interested.
Sketchbook
I have some great original sketches up for grabs in my sketchbook. Stop by the shop to check them out.
Openings
I still have openings for the month of April so shoot me an email or call the shop (239) 732-8868 to set up an appointment. http://www.bodybrandingtattoo.com/
Still under construction
Hello everyone, thanks for checking out my site, although still under construction I will have new tattoo & painting pics coming soon, so stay tuned.
Welcome to the new website
It is under construction now!